2019.05.13  School excursion to Himeji Castle
We  went to Himeji Castle today on a school excursion.
Himeji Castle, known as "White Herron Castle" for its striking resemblance to a snowy egret taking flight,
is an exquisite fortress complex which was registered as the first World Heritage site in Japan.
We had a good day in historical atmosphere.
   
    
       
---
---
2019.04.12 Entrance Ceremony (1st year of Reiwa)
We had our Entrance Ceremony in the season that many beautiful cherry blossom trees in full spring bloom.
Tomifuji Foreign Language School is making a new start in the new era of Reiwa.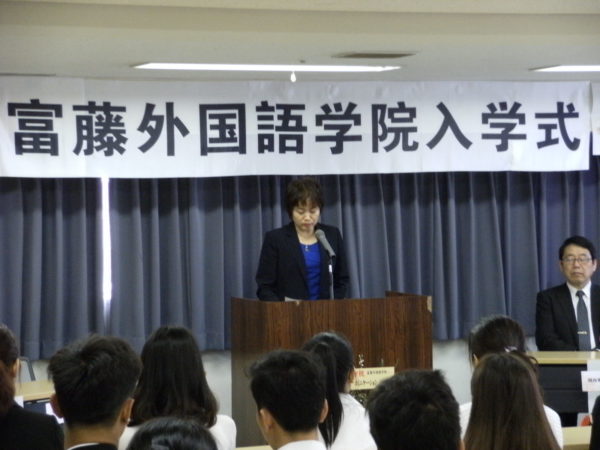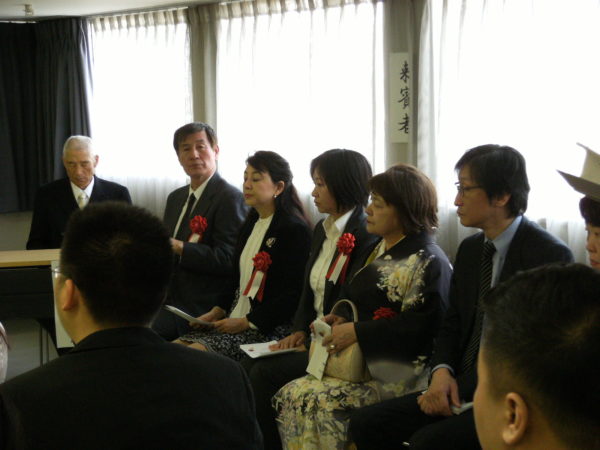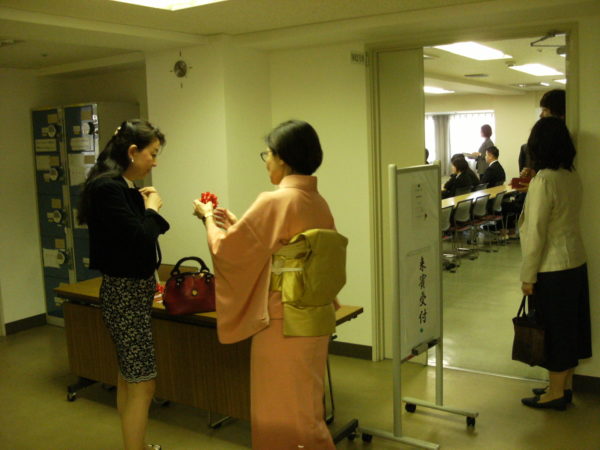 ---
---
2019.04 "Hanami" – Cherry-blossom Viewing
"Hanami" is a Japanese tradition of welcoming spring. The literal meaning is "viewing flowers."
We take our students to the neighborhood where cherry blossom are in full bloom very spring.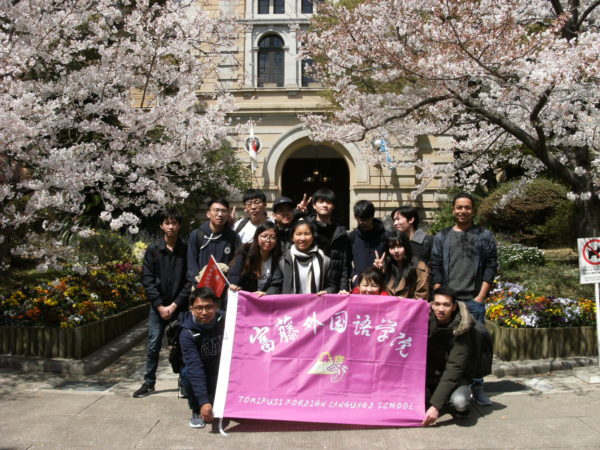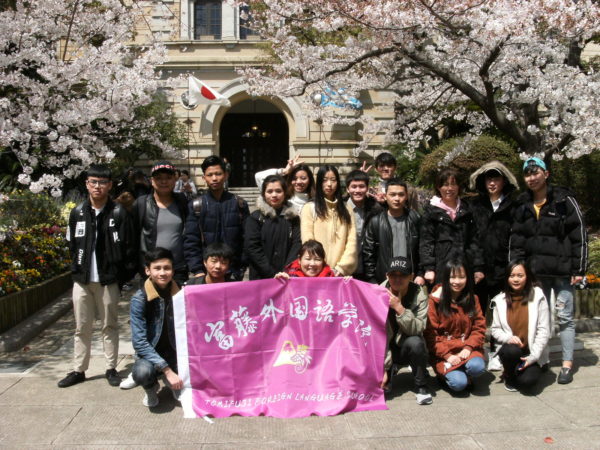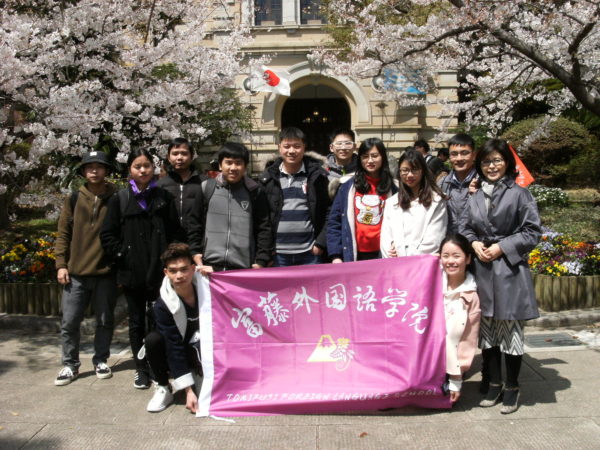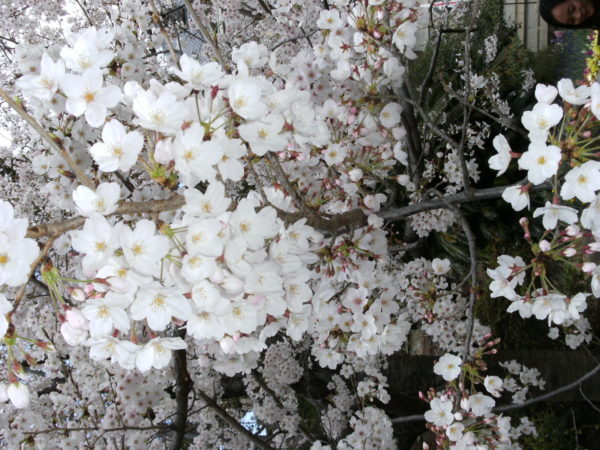 ---
---
2019.2.28 School Cultural Festival
The school traditional culture presentation event is held in March every year.
Every class, from elementary to advanced level, shows various performances such as singing, plays and other performance as a result of their hard practice during the time.
Every class gets excited and puts the maximum efforts on the games for prize winning.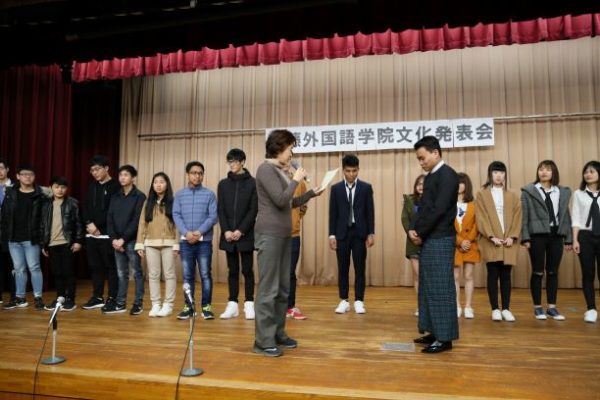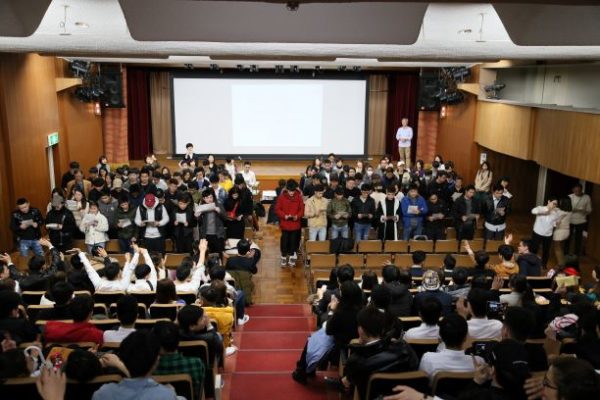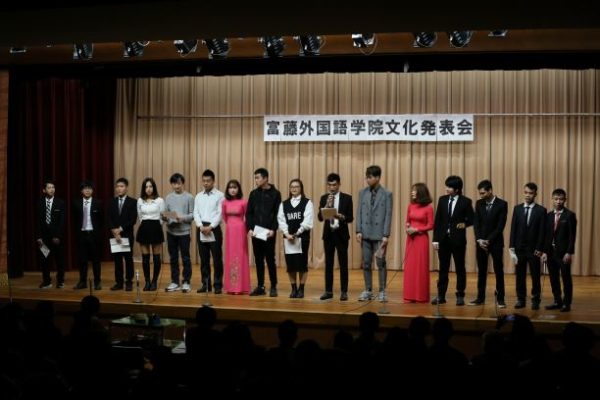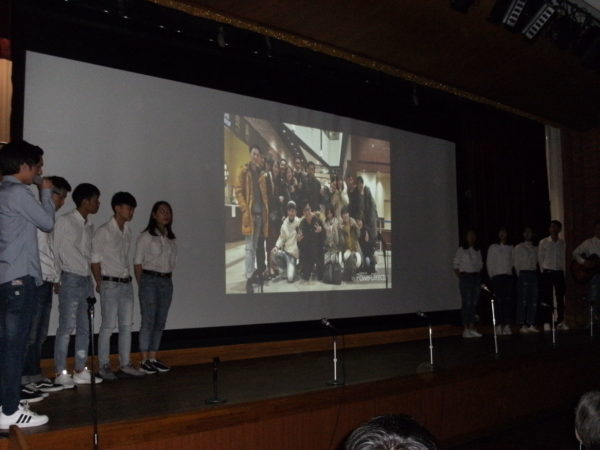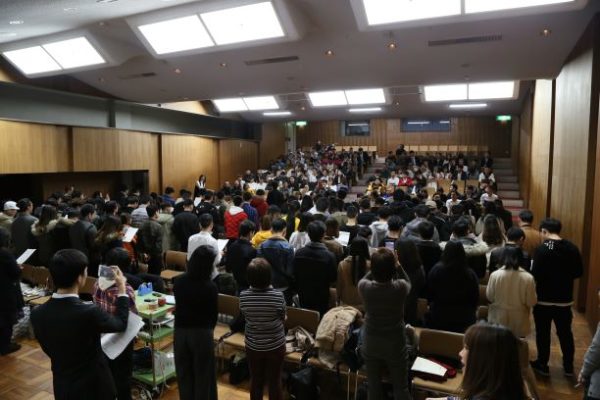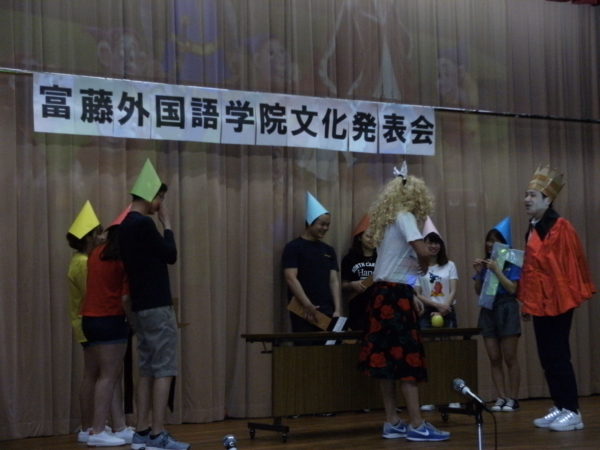 ---
---
2019.01.06 Hatsumoude – The first shrine visit of the year.
Many Japanese people visit a shrine during the first three days of January.
We take our students to Ikuta Shrine just after winter holiday break,
to make wishes for the coming year.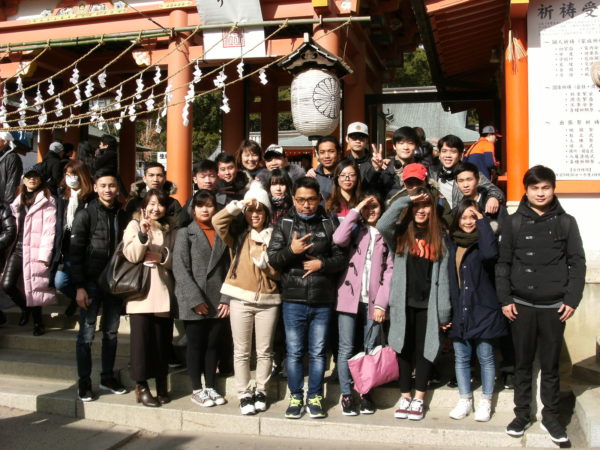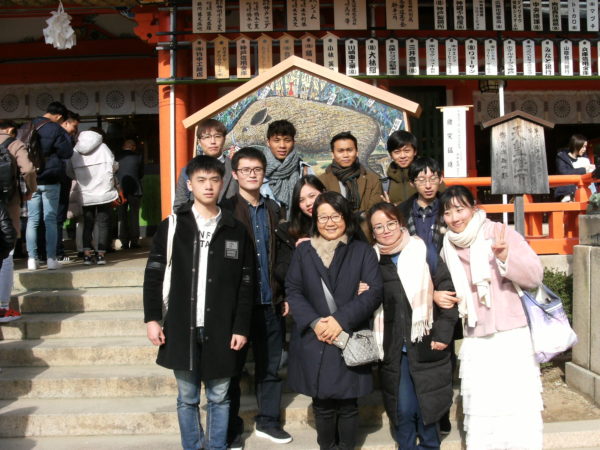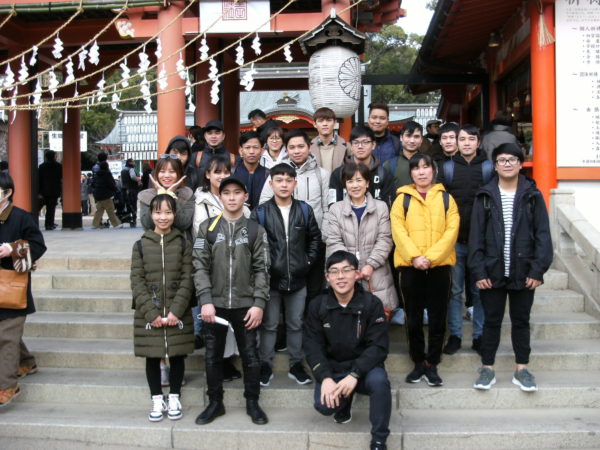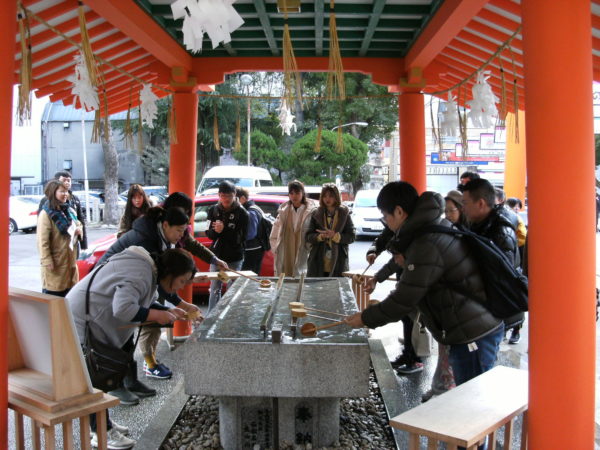 ---
---
2018.08.26 Soccer Match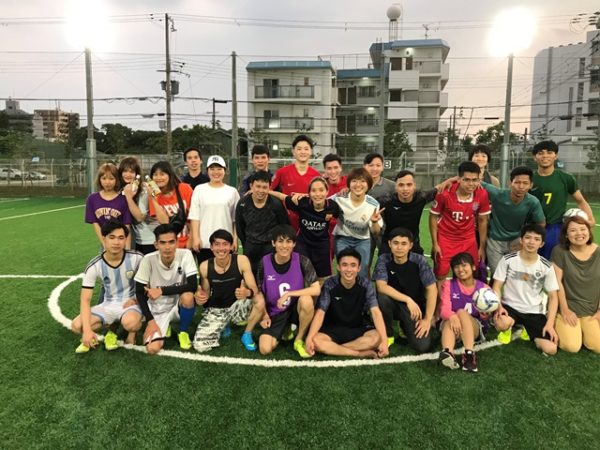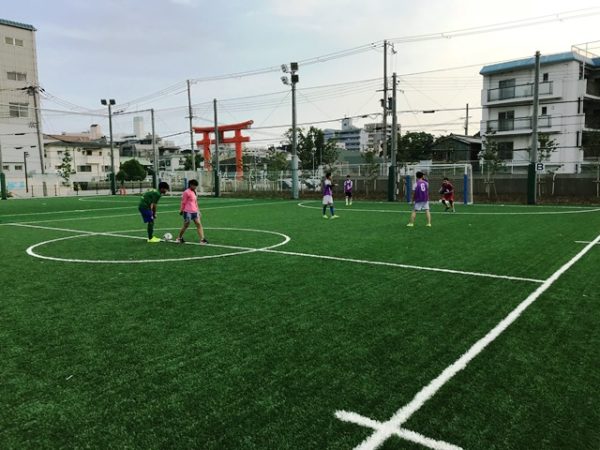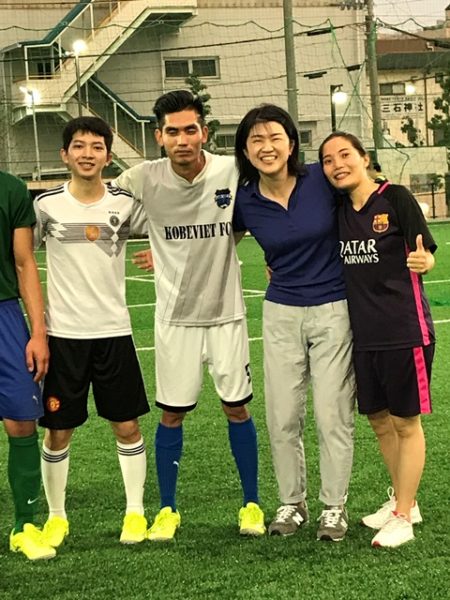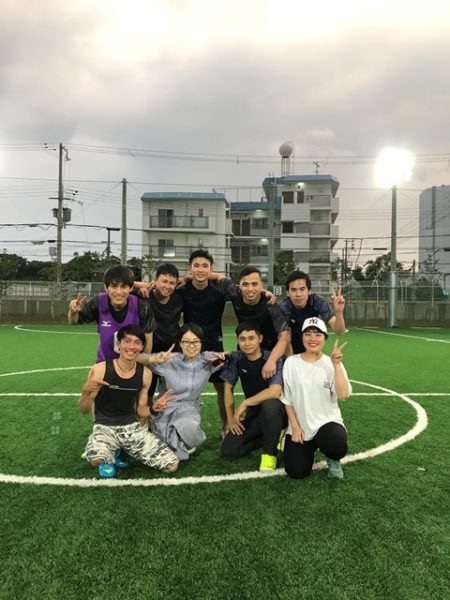 ---
---
The good memory of 2017